Last Update: October 2, 2023
Welcome Message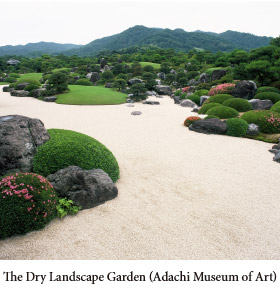 WOTZ2024, the 5th International Symposium on Woody Ornamentals of the Temperate Zone will be held in Matsue, Shimane prefecture, Japan in 2024 April 21-25.
It is our great pleasure to invite you to WOTZ2024 in Japan, where the birthplace of the various varieties of woody ornamentals and traditional horticulture. This first WOTZ symposium in Asia will provide an excellent platform for a scientific program and a significant bridge to Japanese horticulture.
Matsue City in Shimane prefecture, located in Western Japan, is the home of Japanese mythology where myths, legends, and nature of ancient Japan are still alive with sacred shrines, a majestic Matsue castle, gardens, and a splendid lake sunset scenery. There is also the wild habitat of the woody ornamentals, the national top-producing area of tree peony and hydrangea.
We are delighted to offer you the heart-warming international exchange of science, research & culture in WOTZ2024. We are looking forward to welcoming you to Matsue, Japan.
WOTZ2024 Organizing Committee  

This symposium series is only held every four years. Therefore all scientists, professors, plant nurseries, gardening, landscaping personnel, and students from around the world, who are involved in the research, production, or industries of woody ornamental plants, are very keen to attend. This is an ideal opportunity for sponsors to benefit from all these delegates meeting together in one location.
The first WOTZ was held in Praha (Czech Republic) in 2008. Since then, it has been organized in many locations including Belgium, the USA, and Italy. There are usually more than 100 attendees. This is the first time of WOTZ symposium held in Asia.
WOTZ2024 provides an excellent opportunity for delegates to share the latest knowledge and findings on woody ornamental plants, such as azalea, hydrangea, camellia, peony, rose, flowering cherry, etc. They also benefit from networking with colleagues, obtaining professional development opportunities through workshops, and can view the latest cultivars, equipment, relevant books, and journals at exhibition booths, thus making likely customers aware of your cutting-edge technologies, products, and services.
Matsue City is the largest peony producer in Japan. Recently, new hydrangea cultivars have been created from breeding programs at Shimane Prefecture Agricultural Technology Center. In addition to those production and breeding activities, world-famous Japanese Gardens are located in Shimane. We believe the WOTZ2024 will promote horticulture, gardening, and related industries or tourism in Japan.
The organizing committee members of WOTZ2024 are putting considerable effort into ensuring that this symposium will be beneficial and significant, not only for Japan but also for the world. We would like to thank you for your understanding, and we look forward to your support and cooperation in the great success of WOTZ2024.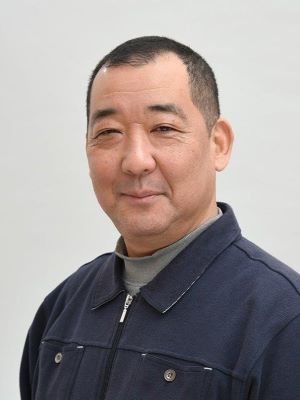 Nobuo KOBAYASHI         
Chair, WOTZ2024 organizing committee
(Professor, Shimane University)     

Greetings from Matsue City
I wish to express my heartfelt delight for Matsue City being chosen to host the International Society for Horticultural Science's "5th International Symposium on Woody Ornamentals of the Temperate Zone". On this occasion, we warmly welcome attendees from all over the world.
Matsue City is Japan's largest producer of the Peony, or what is also called "the King of Flowers". The history of Peony cultivation in Matsue covers a span of more than 300 years. Matsue's largest cultivator of this flower is Daikon Island, where over 350 varieties of flowers are grown. Thanks to this island's advanced production techniques, new varieties of flowers are being brought into the world.

In addition to the Peony, the Camellia has also been designated as the official flower of Matsue City. Matsue's connection to the Camellia goes back many years, as evidenced by the fact that it is mentioned in "Izumo-no-kuni Fudoki", an ancient report compiled 1,300 years ago. It is also said that Matsue's lord of 400 years ago, widely known by his tea master name "Fumaiko", was partial to using Camellia as an ornamental flower in his tea rooms. On the west side of Matsue Castle, a national treasure, there is a forest called "Camellia Valley" in which over 2,000 Camellias are clumped together. This forest is one of the 3 major Camellia groves in Japan.

The tea culture that Fumaiko is said to have spread with his influence is deeply rooted in the lives of Matsue's citizens. The ceramics used as tea utensils, wagashi (Japanese confectionery) provided with Japanese tea, and the skilled artisans producing the "authentic" Japanese traditional crafts, you can see these things in various locations throughout the city. In regard to wagashi, Matsue is celebrated as one of Japan's "Top 3 Centers for wagashi".

When you come to Matsue, please take your time and enjoy what this city has to offer. You can enjoy an excursion around Matsue Castle's moat with the Horikawa pleasure boat cruise or use Matsue's Lakeline Bus to see the beautiful spring flowers, experience the city's historic atmosphere, and to enjoy a variety of delicious Japanese cuisines.
I am very much looking forward to meeting everyone here in "the land of fate" that is Matsue, in April of next year when the Peonies bloom brilliantly. I am sure that this symposium will be an invaluable opportunity for everyone to make new discoveries, and irreplaceable connections.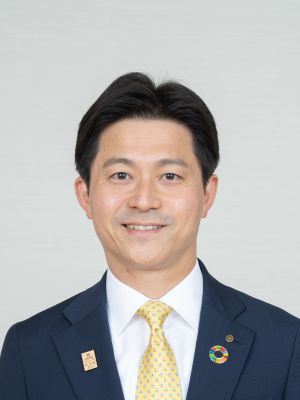 Akihito UESADA     
(Mayer of Matsue City)

Greetings from Shimane prefecture
I am honored to welcome experts in ornamental and landscape trees from all over Japan and the world to our Prefecture.
Speaking of ornamental and landscape trees in Shimane Prefecture, the iconic species that stand out are peonies, the prefectural flower, and hydrangeas, the production of which has grown in recent years.
Hydrangeas are particularly popular as potted flowers, especially Shimane's original varieties such as "Mangekyo (Kaleidoscope)." Farmers work hard to produce high-quality hydrangeas, which are highly popular nationwide and are widely cherished as a gift for Mother's Day.
Furthermore, Shimane Prefecture boasts numerous world-renowned tourist destinations, including the famous Izumo Taisha Shrine, known for matchmaking, the national treasure Matsue Castle, the UNESCO World Heritage site of Iwami Ginzan Silver Mine, and the UNESCO Global Geopark Oki Islands.
On this occasion, I sincerely hope that each and every one of you will have the chance to thoroughly enjoy the charms of Shimane, including its rich cultural heritage, history, rejuvenating hot springs, and delightful cuisine.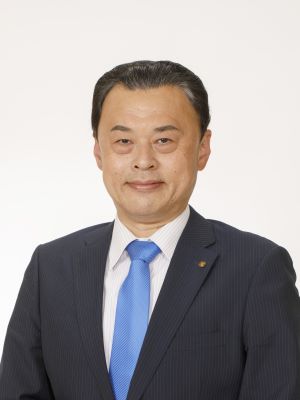 Tastuya MARUYAMA     
(Governor of Shimane Prefecture)