Last Update: September 14, 2021
New
7th International Symposium on Persimmon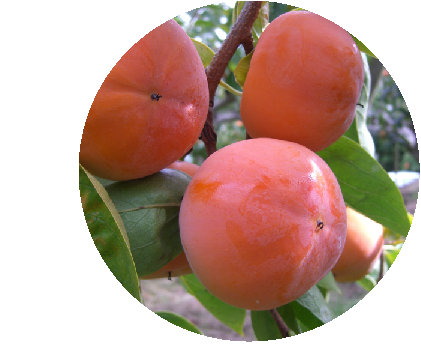 We are delighted to invite you to the 7th International Symposium on Persimmon on September 20-26, 2021. This will be held online as a virtual symposium, broadcasting from Nara, Japan.
  This symposium is being jointly organized by the International Society for Horticultural Science (ISHS), the Japanese Society for Horticultural Science (JSHS), and the Institute of Fruit Tree and Tea Science of NARO, and is supported by Nara Prefecture, the Research Association of Fruit Tree in Nara (RAFT, NARA), and the Scientific Research Association for Kakishibu and Kakitannin (SRAKK).
  The aim of this Symposium is to provide a platform for discussing and sharing recent research and innovative techniques related to persimmon in order to better understand this crop and make practical advances in its cultivation and utilization. This symposium will also provide individuals who work on or are interested in persimmon with the opportunity to come together, promoting international relationships.
Convener:
Prof. Keizo Yonemori (Ryukoku University)
Prof. Satoshi Taira (Yamagata University)
Co-Conveners:
Prof. Hiroshi Yakushiji (Institute of Fruit Tree and Tea Science, NARO)
Prof. Terufumi Naka (Nara Prefectural Fruit tree and Medicinal Plants Research Center)
Prof. Ryutaro Tao (Kyoto University)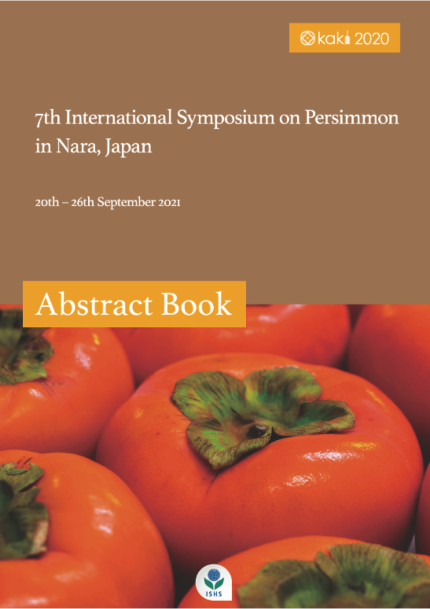 Important Dates
2018 - late
The symposium web page opens
2019 - Jul.
Announcement for detailed information
2021 - Mar. 22
Registration and Abstract submission reopen

2021 - Jun. 30
- July 31
(Extended!)

Deadline of Abstract submission

2021 - Aug. 15
- Sep. 20
(Extended!)

Deadline of Full paper submission for Acta Horticulturae

2021 - Sep. 20-26

Kaki2020 [virtual symposium] is held online from Nara
   Sep. 20-26  Oral/Poster presentation (available for on-demand viewing)
   Sep. 23-26  Online live sessions (Zoom webinars)
  (Sep. 27-30  Archives can be viewed)
Registration and Abstract Submission
Platinum Sponsor
Gold Sponsors